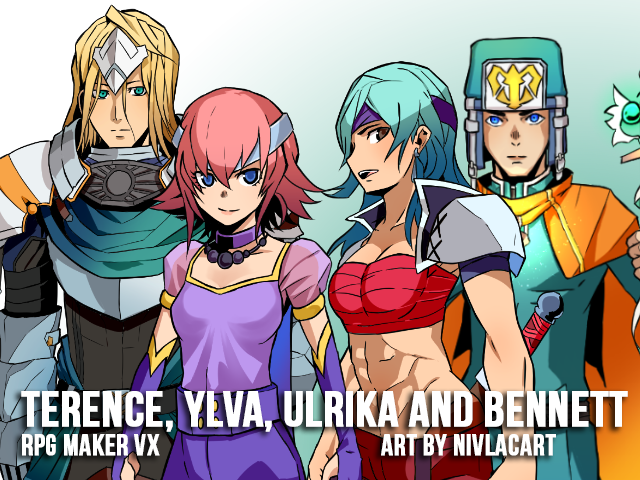 RPG Maker VX Heroes - Redrawn
A downloadable asset pack
Hey everyone, these are the heroes of RPG Maker VX that I drew for my game Antagonist years ago.
As these aren't my characters, but the talented Fumio Minagawa's lovingly created characters for RPG Maker, I've decided to publicly release these as fanart as well as resources for others to make games with.
I did not draw every expression for each character within, but only the ones I needed for the game at the time. Feel free to edit in the appropriate facial expression you need for your game.
TERMS OF USE:
You may use these assets for both non-commercial and commercial RPG Maker games. (The character IP belongs to RPG Maker)
In doing so, please add me as a character artist in your credits.
Also, please let me know (through DM) when you've released a game using these artworks. I would love to see what games my drawings have gone for adventures in, and it would help me update my list of games my artwork has been featured in.
Thank you, and enjoy gam making!
Comments
Log in with itch.io to leave a comment.
Could I use these commercially in a non-RPGMaker project?
Nice art of the characters :)